The Warfield House Inn is a stand-alone facility with spectacular views of Berkshire East, unrivaled in privacy, and authenticity. With facilities that can handle 10-250 people, we have multiple locations that can handle the rehearsal dinner, event ceremony, banquet, and whatever you else you have in mind. Pair your special weekend with some of the best adventures in all of New England, and have a fun few days where you and your guests have the time of your lives.
WEDDINGS AT WARFIELD HOUSE INN
We are a multi-service wedding venue located just off Route 2 in Charlemont, Massachusetts, not far from the cultural hub of Shelburne Falls. The Warfield House Inn has on-site lodging, plenty of space for privacy, a gorgeous ceremony location, indoor and outdoor space for your event, outdoor fire pits, and experienced wedding planning services. The facility itself has a beautiful mountain top farm overlooking the steep hillsides of the Deerfield River Valley. The breathtaking views make this an ideal location for a stunningly memorable celebration. 
Our restored American farmhouses are available for you and your overnight guests. Here, you do not have to be rushed. Keep the excitement going with post- or pre-wedding white water, zip line, or biking adventure packages, in conjunction with Berkshire East Mountain Resort. Please contact us with any questions. Contact our Event Coordinator, Katy, for details at This email address is being protected from spambots. You need JavaScript enabled to view it., or by phone 413-339-6600. Or you can use our group and event booking form to let one of our staff reach out to you.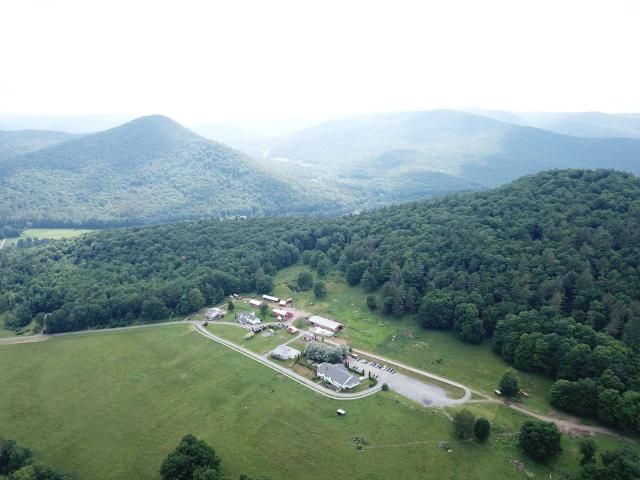 AMBIANCE
The Warfield House is at the end of the road – literally! No neighbors, surrounded by nature, with views and sprawling outdoor and indoor grounds. Here you can have an intimate conversation, loudly, and no one will hear. 
This is a place of dramatic landscape, melded with the arts, culture, and the best outdoor adventure in New England. Stone walls, sugar houses, horses, and fields. It's the land of history and the future of rural America where you can experience nature, yet remain close to the urban life. 
The stars are bright, the crickets are loud, and the setting is perfect for planning your impeccable occasion.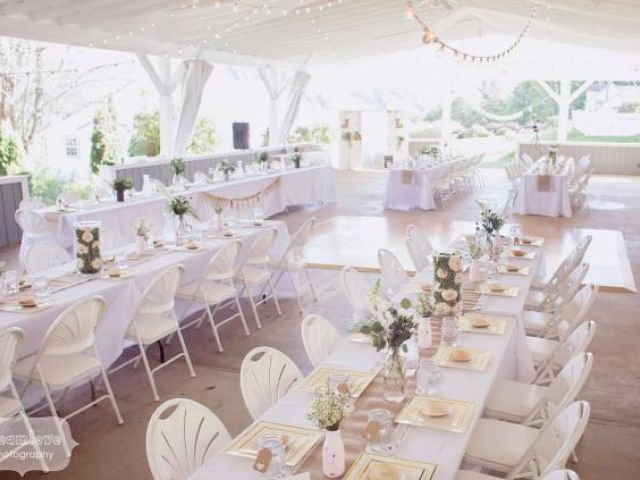 EVENT PLANNING
The Warfield House Inn has wedding planners on staff to assist you with every detail - from concept to clean up - so that your day will be orchestrated just how you envisioned.  Together, we will work with you to coordinate our facility options and offerings with any third party vendors you may have selected.  
The Warfield House offers bar services in our outdoor pavilion or inside the Berkshire Room Bar in the primary building.  Our food & beverage team can coordinate ordering whatever libations you choose for your celebration and we have a portable dance floor that can be located wherever you see fit.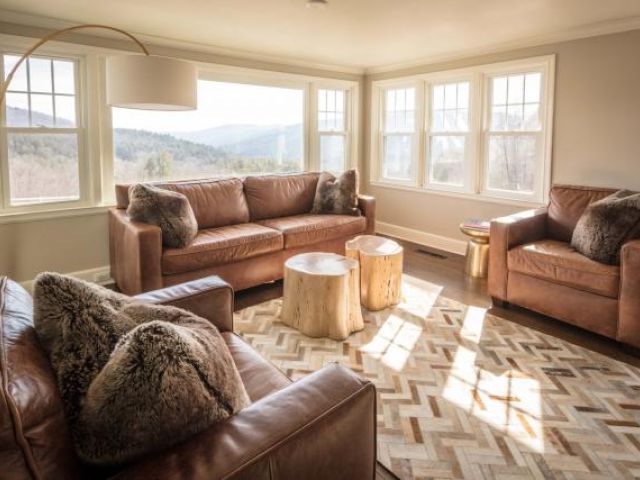 The Warfield House Inn is perched high on the hilltop across from Berkshire East Mountain Resort and boasts spectacular views of the Deerfield River Valley.  The Inn comprises two houses which have been tastefully renovated in a contemporary farmhouse style with all the modern conveniences.  A total of 14 rooms are available and are well-suited to accommodate your wedding party and guests.  The Inn is conveniently located not far from the historic and picturesque village of Shelburne Falls to the east and the arts & cultural hub of North Adams and Williamstown to the west.
WARFIELD HOUSE VENUES
Berkshire Room: Seats up to 165 people. Private, easy, and recently remodeled. The Berkshire Room has its own bathrooms, bar, and caterers room. 
Charlemont Room: Can hold up to 30 people. Beautiful views and easy access to the Ceremony Garden and Overlook Deck. 
Warfield Pub: Can hold up to 70 People. Beautiful views. Private, outdoor deck and Ceremony Garden. 
Event Pavilion: Can hold up to 165 people. The Ceremony Garden is easily accessed from the pavilion. The event pavilion has its own bar, bathrooms, and caterers room. 
BERKSHIRE EAST MOUNTAIN RESORT
Crazy Horse Bar and Grill: Can hold up to 100 people and has a large deck overlooking the base area of Berkshire East mountain resort. This is a second-floor venue, has a full bar, and is a great event space. 
Crazy Horse Lounge: Can hold up to 65 people. This can be a great brunch location after your event, or it can be used pre- or post-adventure to gather your group for a private meal, cocktail hour, or other gathering. 
The Sweet Spot: Can hold up to 99 people and is a classic 1970s-era ski lodge with an open floor plan, an outdoor beer garden, and easy access to Berkshire East. 
Main Lodge: Can hold up to 200 people on one floor and 325 on two. Due to the functions of the ski area, this space has limited availability, however, it is available to rent.