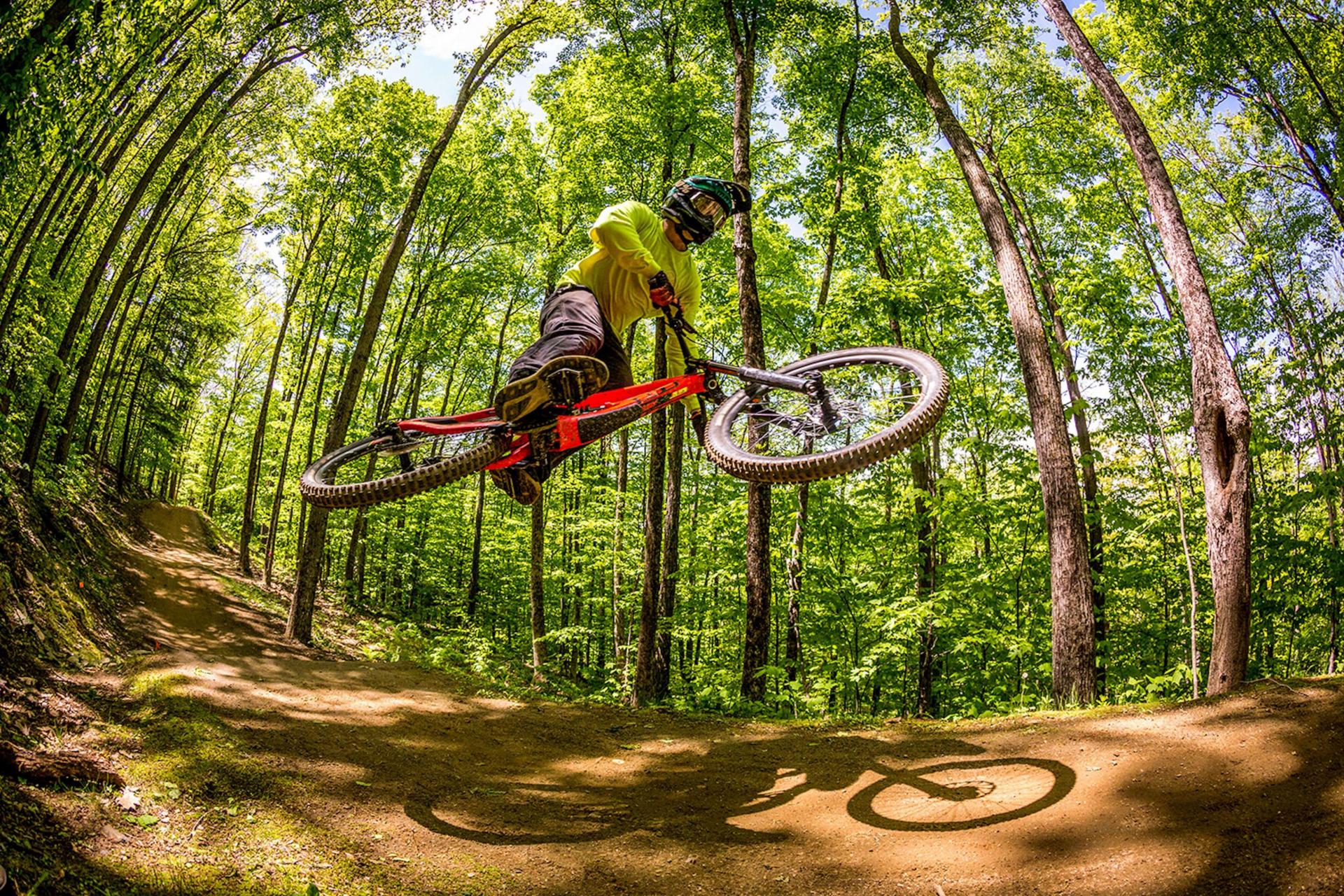 Thunder Mountain Bike Park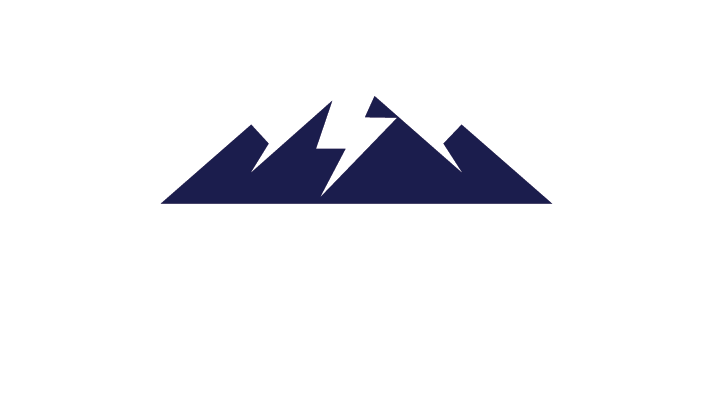 THINGS TO KNOW
Everything you need to know before your visit. From Trail Map, Bike Park Safety, FAQ's and Park Policies, to Our Waiver.
Thunder Mountain Bike Park is a downhill mountain bike park. Riders take the lift up and ride down purpose-built trails that range from introductory green trails to Pro-Line jump trails. This style of riding is best suited for very specific bicycles and gear. If you don't own DH MTB gear, we offer a full selection of rental bikes and gear in our rental shop + retail shop in the main lodge.
All riders must wear a helmet while riding TMBP, and mountain bikes must have functioning front and rear brakes. We recommend a minimum wheel diameter of 26″, disc brakes, protective body armor, a minimum of 100mm of travel, as well as putting the seat in its lowest position. Bikes must have all necessary/essential components installed and in good working order. Riding a purpose-built downhill or enduro mountain bike with 160mm+ suspension travel and big brakes will give you a more enjoyable riding experience.
Lessons are available while visiting Thunder Mountain Bike Park, and it is recommended that riders take a lesson to learn the best techniques to use while descending our trails.
Whether you are a beginner or an expert, our staff and instructors will gladly answer any questions or concerns about the specifics of riding in a DH bike park. If it is your first time coming to a bike park, we strongly suggest that you consider an introductory lesson with one of our certified instructors in our bike school. Check out our Thunder Mountain 101 package to get up and running. 
And finally, as a rider of the park, you assume all risk by visiting Thunder Mountain Bike Park.
LESSONS
Taking a lesson at Thunder Mountain Bike Park is the best way to get the most from your day. Our trained guides and instructors are ready to assist any level rider - we have lessons, camps and clinics for all ages and abilities.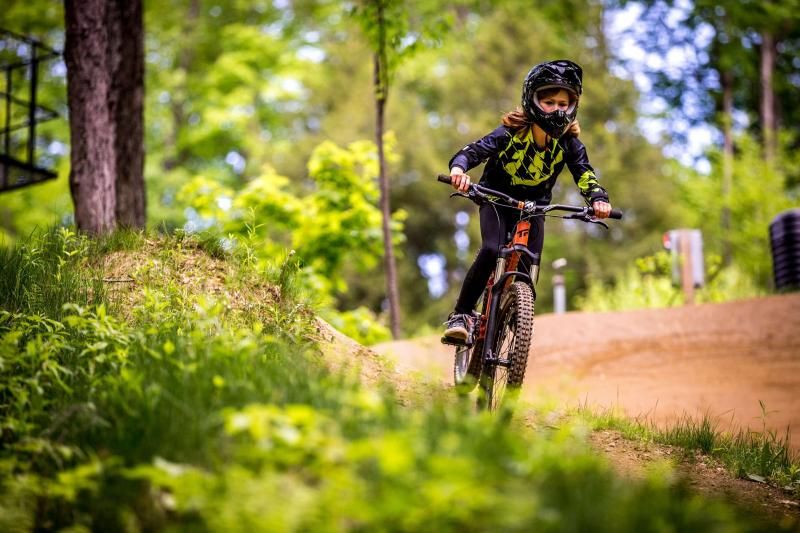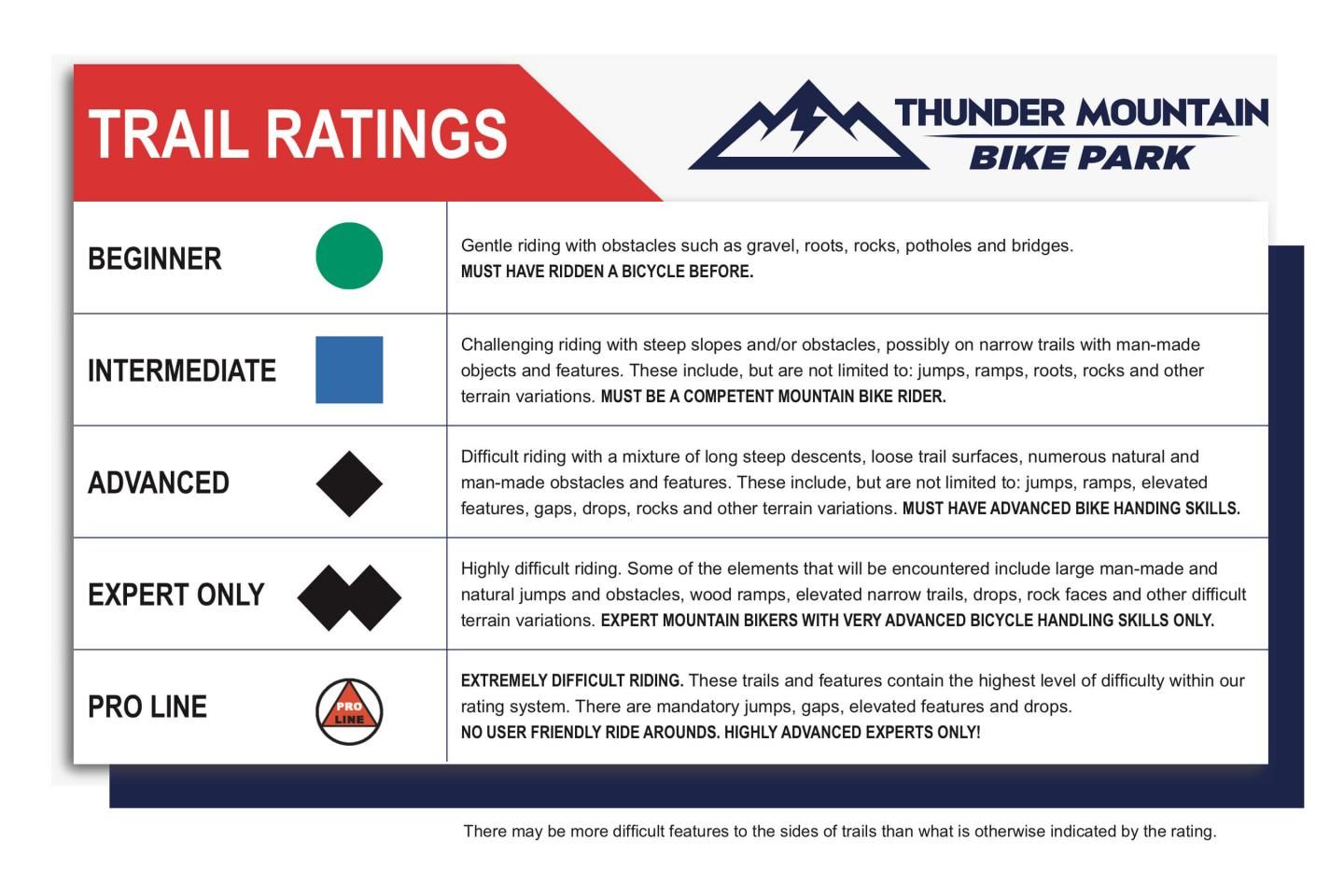 Ride Responsibly
ALWAYS
Inspect and Maintain Your Equipment

Inspect the Trails and Features
BIKE PARK SAFETY
For the safety of all Thunder Mountain Bike Park guests, riding or hiking up downhill trails is not permitted.
Trail safety is everybody's responsibility. It is your responsibility to inspect the trails and features before use. Trail features vary in size and difficulty and change constantly due to weather, maintenance, usage, modifications, and the time of day. Respect the rules and etiquette. Only one person on a feature at a time. Do not use trails or features that are closed. And use your head! Remain in control and within your ability level. Do not use features if you lack sufficient ability and/or experience. You control the level of difficulty you encounter using these features both on the ground and in the air. There is no shame in walking your bike if you feel you are on a trail or feature that is beyond your skill level.
Trail etiquette keeps the bike park safer and more fun for everyone. Remember to always stay in control, and be able to stop or avoid other people or objects. People ahead of you have the right of way. It is your responsibility to avoid them. If you are overtaking a rider, notify them verbally and select an area where you are not braiding/widening the trail. Do not stop where you obstruct a trail, or are not visible from above. When starting downhill or merging onto a trail, look uphill and yield to others. Finally, keep the bike park fun! You will likely experience riders of varying abilities. Be patient, and give folks the chance to progress to your level in a chill environment.
We all know learning a new skill doesn't always come easy. Thunder Mountain Bike Park has a group of instructors specially trained in gravity riding. Taking a lesson with one of these instructors can be the safest and easiest way to learn the bike park terrain and its features.
It is very important to ride the right bike at a Downhill Mountain Bike Park.  A downhill bike has ample suspension in both the front and rear to smooth out the bumps on rugged trails. Rent a bike if you don't have your own, and ask the rental technician to tune the suspension to your body weight and skills.
There is a reason why most riders are wearing armor: It works. Crashing is a possibility no matter how slow or cautious you ride, and protecting yourself from cuts and scrapes with pads is a must.
A proper fitting full-face helmet is the way to go. Protect your face and head by wearing it done up properly under the chin.
NOTICE TO RIDERS, PARENTS, AND GUARDIANS
WAIVER
All participants must read and sign the Mountain Activity Waiver before entering Thunder Mountain Bike Park, available in PDF below:
It is the riders responsibility to ride within their level. Thunder Mountain Bike Park provides trail difficulty designations. A rider can expect any number of challenges on the trail pursuant to the trail designation level.
Know before you go! Understand the trail level you are about to ride and be prepared for it!
Inspect each trail: Pre-ride each trail at a slower speed. Don't hammer your first run. Take it easy and look for changing conditions.
INJURIES AND DOWNHILL MOUNTAIN BIKE RIDING
Injuries are a common and expected part of mountain biking. We strongly suggest that full face helmets, full length gloves, biking armor, and a full suspension bike be used in the Bike Park. If you are new to the mountain biking program at Thunder Mountain Bike Park, or the Parent or Guardian of a younger rider, please familiarize yourself with the mountain biking activities we offer. Introductory mountain biking lessons and beginner mountain biking terrain are available. More challenging terrain and features should not be attempted unless the rider has the appropriate skills, experience, and equipment to effectively negotiate such trail sections. Please speak to Customer Service for more information regarding mountain biking at Thunder Mountain Bike Park.
Bike parks are the most fun when everyone around you is having fun. So keep it cool, have respect for the others around you, and everyone will have fun. Now that you know- Let's ride!
Stay a While
Berkshire East Mountain Resort offers basic camping for those guests looking to stay onsite during their visit. We currently offer 12 camping unit sites as well as oversized camping in designated areas of our main parking lot. Additional camping unit sites will be added throughout the summer. Most sites are open-field style with fire pits. Please note that sites do not have chairs or picnic tables.
Each fall, we sell off some of our rental and demo fleet. Email This email address is being protected from spambots. You need JavaScript enabled to view it. for more information.